Like all things during these past couple of years, the concept of business resiliency has changed. In the past, business resiliency focused on ensuring applications and data would always be available and secure. That included things like disaster recovery, data center redundancy, cloud backups and threat detection and mitigation. Then a global pandemic shook up what it means to be resilient.
Redefining Business Resiliency In A New Normal
The events of 2020 didn't impact our applications and data as much as they disrupted our workforce and our workplaces. To thrive in this new normal, organizations will need to address how changes in those two dimensions of business will transform their approach to resilience.

Resiliency is about more than reacting and recovering in the face of change. It's about positioning your business to embrace the changing reality. That may explain why a recent PwC survey found that 72% of organizations expected that greater resiliency and agility will be byproducts of the pandemic experience.

In this blog—the first of a three-part series—I'll discuss how changes in the workforce and workplaces have impacted security, collaboration and business culture. From there, I'll point you toward solutions that can beef up your resiliency and provide a better and more trusted experience for your employees, customers and partners.
The Impact On Security
When the nation's workforce transitioned from one central office location to a multitude of remote locations, it opened up a host of new challenges for our IT and security teams. We've gone from environments where everything was contained to workers logging in on a variety of devices from networks you don't control. That shift made it harder for organizations to manage important safety nets, like verifying employee credentials, protecting devices from malware and ensuring users were validated and singularly logged on. Resiliency will require implementing smarter ways to ensure our work force and workplaces are secure. To find out where you might have holes in your current strategy, check out our cybersecurity checklist.
The Impact On Collaboration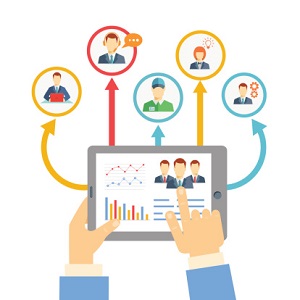 When everyone was in the office, collaboration came easy. Connecting with the team was as simple as gathering in the conference room or having an impromptu huddle at someone's workstation. Many of us also had access to hardware and software tools that made communicating quick and easy. When employees moved to their home offices, many employees were forced to give up some of those communication platforms. As a result, many teams experienced a dip in productivity. Just as important, the user experience for employees, customers and partners suffered in the process, impacting brand reputation and morale.
The Impact On Culture
Though the health of a company's culture can be harder to measure on a bottom line, the impacts have long-term effects. Many company cultures felt the collateral damage of the pandemic when employees weren't provided the tools to do their jobs effectively. Some employees felt less engaged. Others felt the need to overcompensate by putting in longer hours. Not having the proper tools can also make employees feel less valued. For all of these reasons, companies that were set up to transition to a remote workplace—or are making an investment in digital transformation—have a distinct competitive advantage over those who make their employees shoulder the brunt of a remote work life.
Building A Business Resiliency Strategy
According to a PwC survey, 54% of CFOs plan to make remote work a permanent option. But even those determined to bring their teams back onsite face an uncertain future. Though recent predictions about increased vaccine availability are encouraging, no one can fully predict the outcomes of the pandemic and how it will impact tomorrow's workplaces. That makes it even more critical to have a long-term business resiliency strategy.
Our partnership with Cisco gives you access to a number of tools specifically designed to make your workforce and your workplace more resilient. They include secure communication and collaboration tools such cloud-based meetings, messaging and calling…as well as scalable and integrated security solutions such as multi-factor authentication, VPN access and breach defense. And for those who want convenient and cost-effective bundling options, we have you covered.
To get started, contact a business resiliency expert.