"If you could have service like I have service, it wouldn't matter what type of product you have because Marco takes care of it. Connecting with Marco ended up being one of the least complicated decisions I ever made."
Paul Wanningman, Print Services Manager, Coborn's Inc.
"Marco gets a 10 out of 10. When you think about the transition, the relationship with my Technology Advisor and the reviews and the service, we don't have any complaints."
Adrian Walker, Director of Operations, Northwestern Mutual
"I think there is a lot of trust there. They really care about us as a customer and they respect our opinion. There's a real collaboration between us."
Chad Atkinson, Manager of Voice and Data Communications, CentraCare Health
"As technology changes, an organization like Marco can offer so many value-adds that come with growth and getting bigger, and it's been great. Why have six vendors when you can have one who will take care of you?"
Jon Ruis, Director of Strategy & Business Development, Quinlivan & Hughes
"I recommend Marco, and a lot of it has to do with the fact that you have a deep bench of experts. I'm very satisfied. Marco doesn't present itself like an IT subcontractor. I feel we are true business partners."
Brian Pleschourt, IT Director, Sweet Harvest Foods
"Being able to work with a vendor who could evaluate our needs and then make it as cost effective as possible is important."
Xavier Whitford, Central Services Manager, City of Rockford, Illinois
Our People Are
Experts
Engineers
Problem Solvers
Thinkers
Doers
Dreamers
Listeners
Educators
Planners
Helpers
Smart
Thoughtful
Resourceful
Approachable
Analytical
Driven
Modern
Rational
Empowered
Sophisticated
Reliable
Complex
Secure
Supported
Considerate
Practical
Intelligent
Helpful
Hard-working
Observant
Patient
Bright
Proactive
Community-focused
Efficient
Organized
Diligent
Versatile
Dependable
Trustworthy
Adaptable
Energetic
Enthusiastic
Ambitious
Passionate
Positive
Professional
Giving
Intelligent
Inventive
Creative
Empathetic
Techy
Join Our Team
Technology Assessment
As business technology continues to grow and evolve, how do you know what is right for your organization? The Marco Technology Assessment is a way to give business owners a window into their IT infrastructure. With results specifically geared to your business, we can help you mitigate risks, meet compliance standards, resolve security issues and ultimately optimize your technology.
Learn More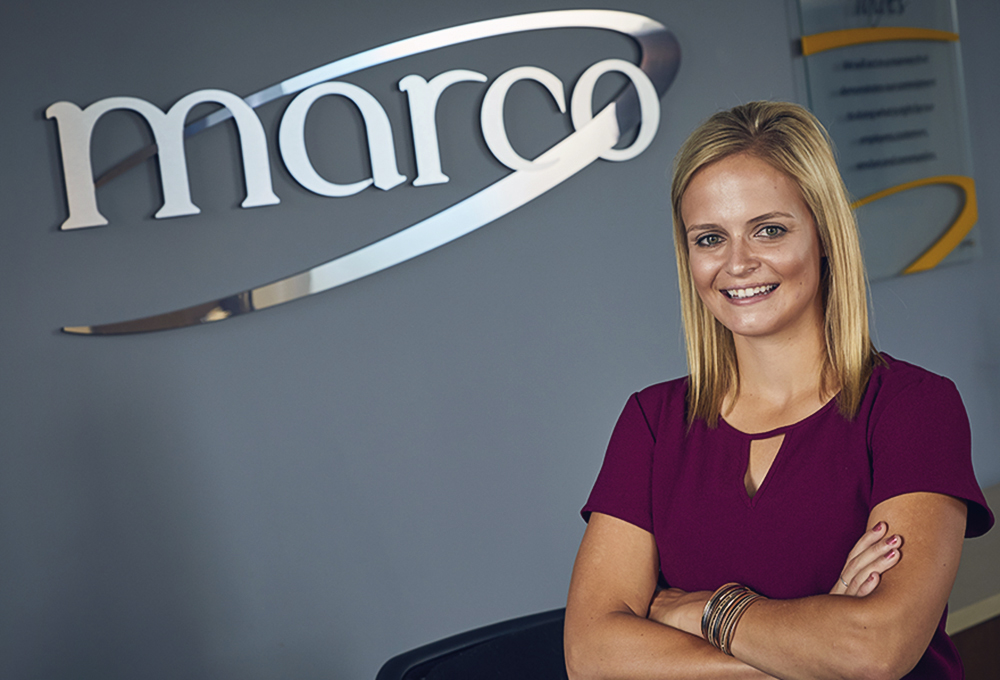 Gold Standard
The most successful companies don't just do well. They also do good. Our Gold Standard approach to business means we're intentional about the way we support employees, clients, vendors and communities. As a result, we donate our time and a portion of our profits to the communities we serve. Because when a culture aims towards gold, the return on investment is better for everyone.
Learn More
Need to stay in the loop with all things technology?